Fabric ironing, first born in France, is a handicraft technique inherited from European court aristocracy. Those well-designed and hand-made fabrics are used to decorate candlesticks, mirror frames, tableware, dolls, jewelry boxes, etc. Used as accessories for clothing and hats.
At present, fabric hot flowers are mainly used in advanced custom dresses, hats, accessories, wedding decoration, interior decoration and so on.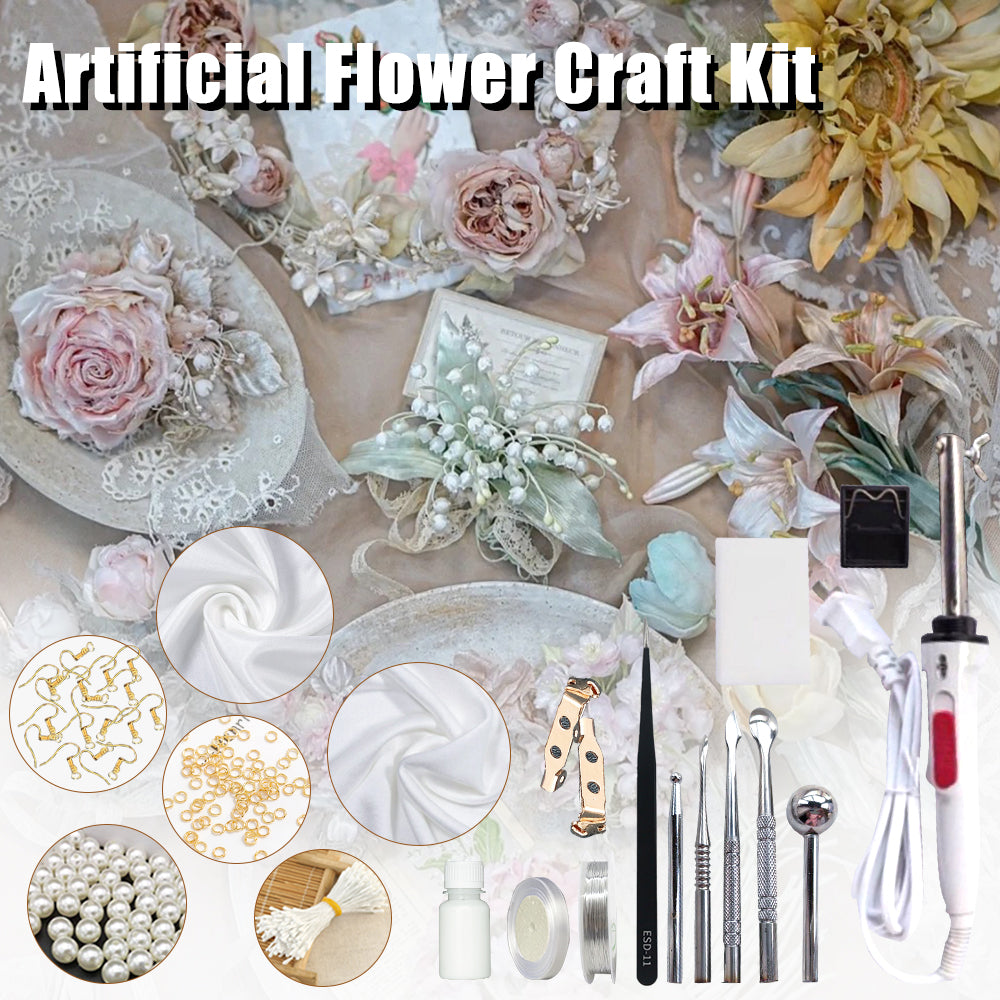 Feature:
The hot flower machine is made of iron and solid wood. The smooth surface and wooden handle design make it anti-scalding during the production process. The heating end is made of iron, which can conduct heat more quickly. The weight of the whole machine is 80g, which is light and durable. Can be used for a long time

Various silk fabrics: silk organza, silk cotton, ribbon strips. Make the products made by hot stamping more three-dimensional and elegant

Equipped with a variety of shaping tools: lily of the valley trowel, Petal Trowel, straight tweezers, shaping awl, to create more natural textures

Nanbao gum - used for gluing and coloring of fabrics, and subsequent fixing of fabrics. Transparent color after air-drying. It is an essential tool for hot stamping process.

More accessories tools to assist production: stamens, sponge blocks, pearls, open rings, ear hooks, brooch base accessories, copper wires,

You can easily DIY it and turn it into a Christmas gift for friends and family.
Package Include:
Hot stamping body

Lily of the Valley Trowel

Petal Trowel

Silk flannel

Silk cotton

Straight tweezers

Stamens

Sponge block

Pearl

Ribbon cloth

Open ring

5 pairs of ear hooks

Brooch base accessories

0.2mm Copper wire

Nanbao gum
Specifications: