The Art of Polymer Clay 
Polymer clay jewellery is fun, easy, and fast to make. Make yourself a pair of these popular and trendy designs. Create custom colours and designs like modern marble, floral and botanical patterns, abstract landscapes, and arch shapes.
Polymer clay is a type of modelling clay made from vinyl. It's great for crafting because it stays soft until baked in a regular home oven. It does not dry out, so you can store extra clay to reuse it another day.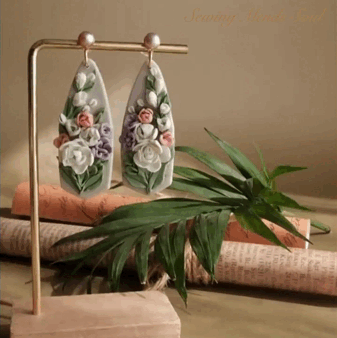 You can blend it to create custom colours, sculpt it, or impress it with a variety of textures. After baking, you can sand it, polish it, or paint it.

It's a very versatile medium. You can sculpt it into miniatures, make ring dishes, roll it into beads, and make earrings and jewellery.
Feature:
SAFE MATERIAL--The polymer clay is made of PVC, which is eco-friendly, odourless and non-sticky. And equipped with a variety of specifications of the mold, so that more creative.
A Variety of Tool Accessories - Comes with hand tools like clay cutting and shaping tools, multi-shape molds, silicone pads, texture needles, and more. Just enjoy using polymer clay and make gifts for friends and family.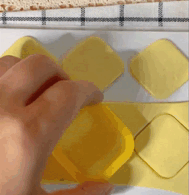 EASY TO USE: Just use the kitchen oven once the shape is made. Set the oven temperature to 135°C (275°F), preheat the oven for 10 minutes, then place your clay project in the oven and bake for 10-20 minutes, depending on the thickness of the clay, generally allow 15 minutes1 /4" (6mm) thickness.

After baking, the polymer clay is set and waterproof, the material is between plastic and ceramic, it is the first choice material for your creative jewelry.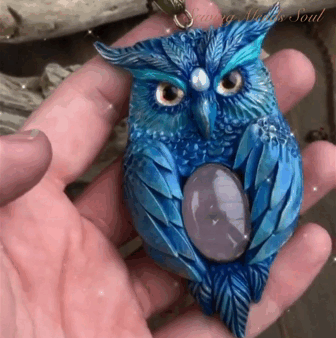 Package Include:
12/24 Color Polymer Clay

1*12 Color Rice Beads Kit

1*Acrylic sheet

1*Pressed mud stick

33-piece set of multi-shape moulds

1*Small pill stick

1*Silicone pad

1*Multi-specification round moulding die

1*Sanding strip

1*Curved mouth awl

1*Detail needle

1*Seven needles

1*Cutting blade
25 Pairs of earring accessories

2 * Brooch Accessories

1g Each of gold & silver copper foil

1*Open jump ring*1 box

Specifications:
Polymer Clay

Size: 

9g per color
33-piece set of multi-shape molds