An auxiliary tool suitable for all kinds of handmade DIY accessories, handicrafts, outdoor products, and other handmade products. It can also be used in the production of heat shrinkable jewelry.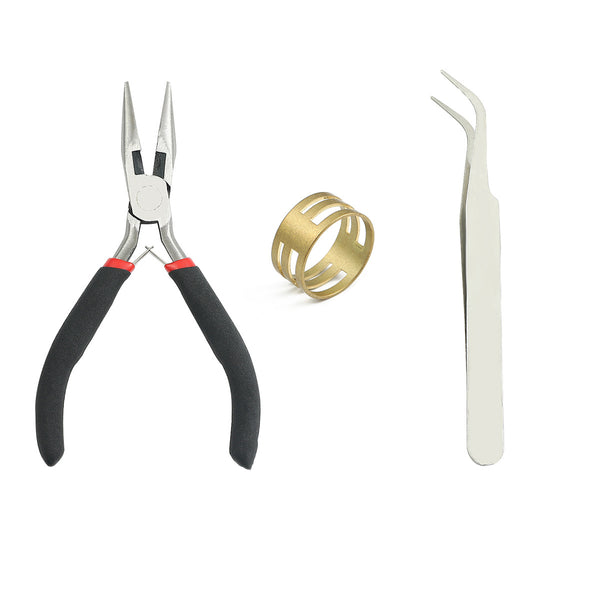 Features:


Made of stainless steel, sturdy and durable.
The set contains three products: ring buckle, pliers, and awl.
There are 4 openings of different thicknesses on the ring, which are suitable for open rings of various sizes and are very convenient to use.
Customize your ring according to your needs.