7 heavy-duty curved tapestry needles come in various sizes and shapes, suitable for different purposes.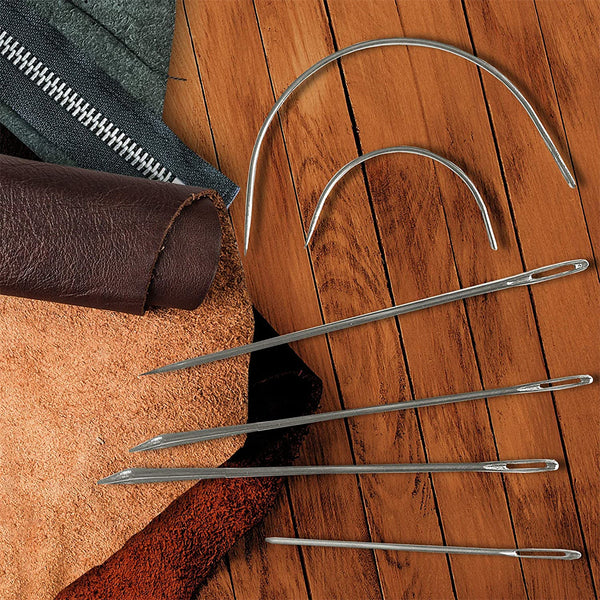 Features:
The hand-sewing needle has a large needle hole for easy threading, and a small needle point makes it easy to pass through the fabric.
It is made of high-quality stainless steel, which is strong and anti-rust, which can satisfy long-term use.
Very suitable for sewing, needlework and handmade projects.
Wide range of applications, suitable for darning clothes, repairing shoes, and binding documents.
Specification:
Package includes: 7 x leather needles
Material: Stainless steel