Round Ice Bright seed beads are small beads that can be used in a variety of jewellery making projects, for bead embroidery, stringing and weaving. These high quality round seed beads are consistent in colour, size, shape and finish which makes the beading experience creative and pleasant.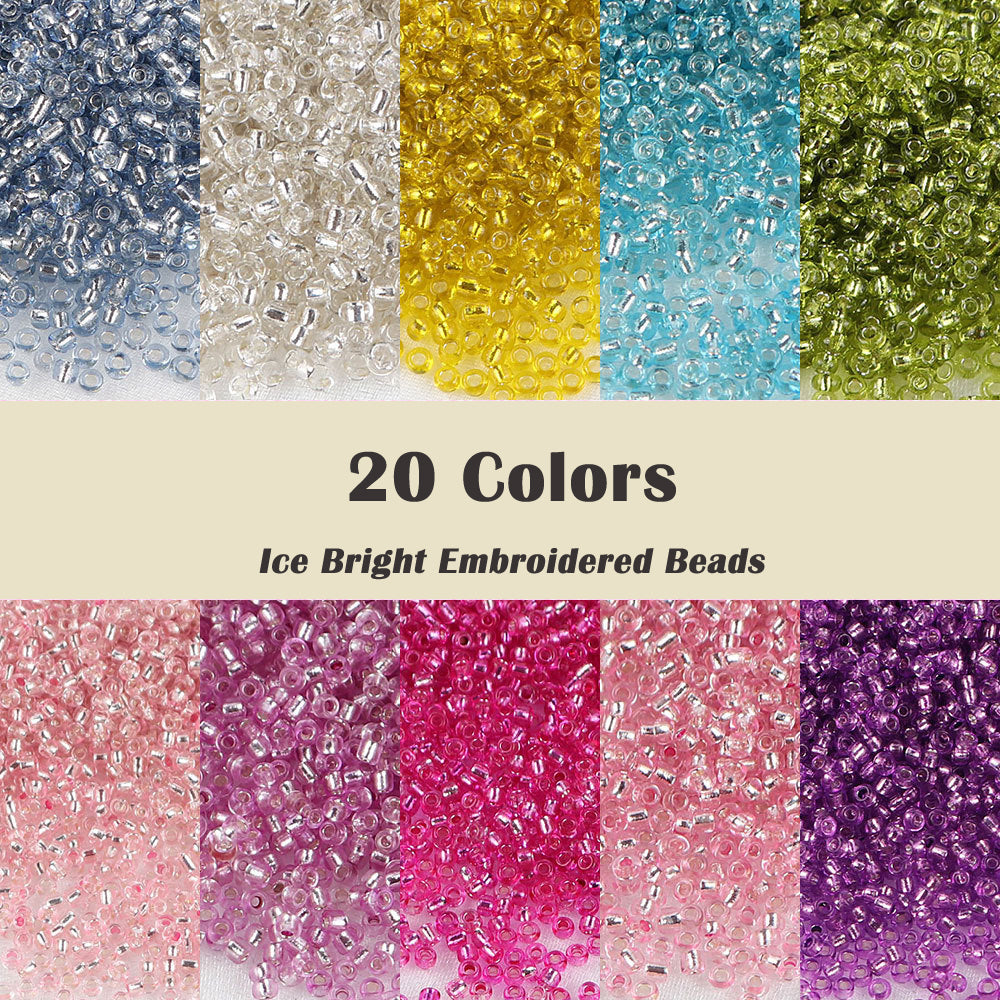 Round seed beads are available in numerous colours to fulfil fashion designing and jewellery designing requirements. seed beads are the most common shape of beads that can be strung together in a wire to create necklaces and bracelets.

Transparent beads let light pass through it and hence give it a slightly shiny finish.
Specifications:
Style: Ice Bright Embroidered Beads
Material: Polyester
Length of Beads:2MM/4MM
Quantity: 2MM/450 Grams(30000pcs);4MM/450 

Grams(4500pcs)