The sharp serrations make these scissors ideal for any project or design.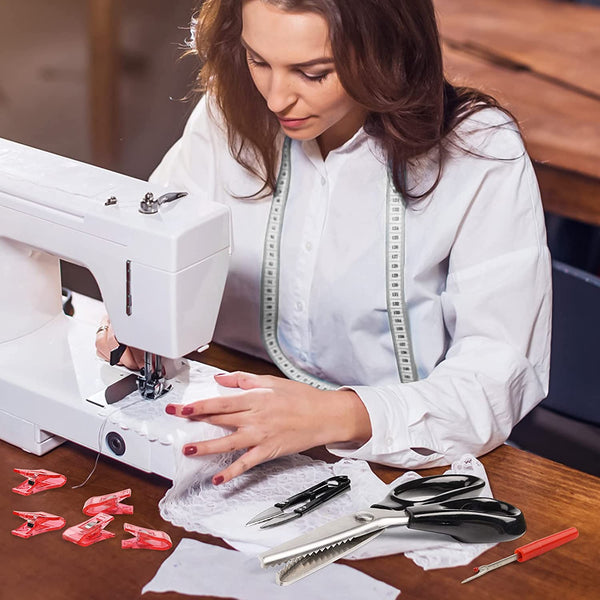 Features:
Made of high-carbon steel with anti-oxidation titanium coating and super sharp blades.
After tempering and grinding on both sides of the blade, the sharpness is higher and the service life is longer.
The sharp blade is serrated, leaving a jagged pattern when cutting.
The zigzag shape minimizes damage to the cloth.
The ergonomic soft handle enables precise control and maximum comfort.
The scissors are heavy and balanced, giving you a silky smooth tailoring experience.
Professional sewing scissors provide unlimited design possibilities for paper, leather, denim, silk, etc.
Specification:
Package includes: 1 x serrated scissors
Colour: Black
size: 3mm, 5mm, 7mm
Style: Triangle opening, Round opening